Resource Categories
This page lists all the Resource Categories for items posted on the Resilient Virginia website.
Select any item from the list below to browse available content.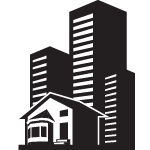 Design decisions for buildings and communities are critical to efforts to increase local and regional resiliency. Building designers — of residential, institutional, and commercial structures — should strive to incorporate passive and active survivability concepts into new and renovated structures. Community planners and developers need to incorporate concepts that increase the capacity to maintain transportation flow, strategies to handle water management, and infrastructure approaches that will withstand a variety of risks.
From groundbreaking homes to high-performance schools, these case studies from the SBRD/VSBN archives focus on green building projects in our region. Case studies are available in Adobe® PDF format, and are provided courtesy of the former Sustainable Building Resource Directory (SBRD) and Virginia Sustainable Building Network (VSBN). Choose a Case Study category from the list below, or scroll through this page to view all case study archives.
Case Studies of commercial properties.
Case Studies of educational properties.
Browse Resilient Virginia events here, and review the Virginia Sustainable Building Network's event archives.
Case Studies of government properties.
Case Studies of institutional properties.
Browse the Resilient Virginia Newsletter archives for news and information on resiliency activities throughout the state.
Case Studies of residential properties.