Buildings and Community Design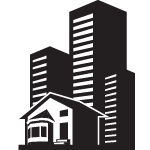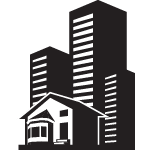 Design decisions for buildings and communities are critical to efforts to increase local and regional resiliency. Building designers — of residential, institutional, and commercial structures — should strive to incorporate passive and active survivability concepts into new and renovated structures. Community planners and developers need to incorporate concepts that increase the capacity to maintain transportation flow, strategies to handle water management, and infrastructure approaches that will withstand a variety of risks.
View the Buildings and Community Design blog, or read the latest posts below.
PrepareAthon 2016 took place August 27, 2016, and offered participants activities and information focused on emergency preparedness; sustainable lifestyle options such as energy saving homes, local food, healthy lifestyles, and stormwater; and adaptation strategies such as installing solar or wind systems. Local emergency responders, including ... Read more...

A 2014 research report developed by Grosvenor quantified the resilience of the world's most important 50 cities based on two criteria: vulnerability and adaptive capability. The Resilient Cities Report collected independent data and created a scale on which to place each of the 50 cities.

Read more...

The Center for Climate and Energy Solutions (C2ES) produced a report in November 2015 that expanded upon climate impacts addressed in the American Climate Prospectus. The report includes estimates on climate change's effects on infrastructure, tourism, ecosystems, agriculture, water resources, and human health.

Read more...

The Colorado Resiliency Framework 2016 Annual Plan is an extension of the Colorado Resiliency Framework that was adopted in 2015. This plan details how the Colorado Resiliency Working Group will achieve the goals laid out in the framework, mainly via resiliency-focused projects in the community, economic, health and social, housing, infrastructure, watershed and natural resources sectors.

Read more...

The National Institute of Standards and Technology has produced two volumes of a Community Resilience Planning Guide for Buildings and Infrastructure Systems. The first volume spends time describing the methodology and provides a fictitious example of the planning process while the second volume provides reference chapters to Volume 1.

Read more...

The city of Norfolk, as a 100 Resilient Cities grantee, developed a Resilience Strategy that was published in October 2015. The stated goal of the plan is to reduce risks as well as embrace new ways of thinking and thriving in conditions that require continuous innovation. The full plan is available online.

Read more...

Jerry Walker, CEM, LEED AP, Resilient Virginia Board Chairman and Champion, provides his thoughts on the the first Resilient Virginia Conference, hailed as a great start in creating awareness and motivating communities to address resiliency.

Read more...

View the 2016 Resilient Virginia Conference presentations and slideshow now!

Read more...

Earth Day 2015 is just around the corner, and this year Resilient Virginia shares an inspirational vision of the future through our exclusive sneak peak of the ebook on The Celestia Project, which will be unveiled officially by Green Builder magazine on this Earth Day.

Read more...

As part of the Obama Administration's effort to cut energy waste in the nation's buildings, the Energy Department has recognized the city of Roanoke, Virginia for its leadership. Through the Better Buildings Challenge, Roanoke has committed to 20 percent savings by 2020 across more than 25 buildings, covering one million square feet.

Read more...