Resilient Virginia's Rural Resiliency Forum was held October 23, 2018 at the Frontier Culture Museum in Staunton, Virginia. Presentations from this event are now available.
Read More »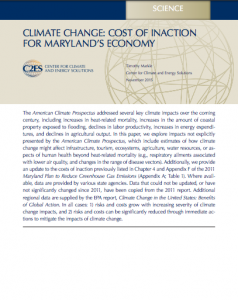 The Center for Climate and Energy Solutions (C2ES) produced a report in November 2015 that expanded upon climate impacts addressed in the American Climate Prospectus. The report includes estimates on climate change's effects on infrastructure, tourism, ecosystems, agriculture, water resources, and human health.
Read More »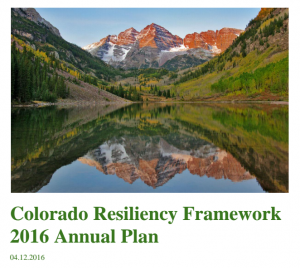 The Colorado Resiliency Framework 2016 Annual Plan is an extension of the Colorado Resiliency Framework that was adopted in 2015. This plan details how the Colorado Resiliency Working Group will achieve the goals laid out in the framework, mainly via resiliency-focused projects in the community, economic, health and social, housing, infrastructure, watershed and natural resources sectors.
Read More »