Board of Directors
OFFICERS
Andrew V. "Andy" Sorrell​,​ Co-Chair of the Resilient Virginia Board of Directors, grew up in the suburbs of Richmond but found his true home in rural Virginia after college. He studied environmental planning and public administration at Virginia Tech and proceeded to work for several rural Virginia local governments as a county planner managing governmental programs and solving problems for the public and local officials.
From 2013 until early 2018, Andy managed the Commonwealth's Office of Farmland Preservation at the Virginia Department of Agriculture and Consumer Services, where he worked with local governments, farmers, and others to preserve and retain active farm land. In April 2018, Andy started serving as the Deputy Director of the Virginia Tobacco Region Revitalization Commission which provides financial incentives to southern and southwest Virginia localities to encourage business attraction and expansion that brings in new jobs and capital to Virginia's former tobacco-growing region.
Passionate about rural Virginia, Andy has served on the Executive Board of the Rural Planning Caucus of Virginia since 2008 and on the Board of Directors of Resilient Virginia since 2016 and serving as chairman in 2018. Andy lives with his family (wife and two kids) in Palmyra, Fluvanna County, Virginia where they raise chickens, tend a large garden and attend a one-room country church.
Steve Sunderman, RA, LEED AP BD+C, BPI, is President of Terrazia, PC. and Co-Chair of the Resilient Virginia Board of Directors. Mr Sunderman is a licensed architect, LEED Accredited Professional with Building Design + Construction Specialty (LEED AP/BD+C), Building Performance Institute (BPI) Analyst and is a certified pervious concrete technician. He is a 1974 graduate of the University of Oklahoma with Bachelor of Architecture and Bachelor of Science in Environmental Design degrees.
His many years of diversified architectural experience include extensive design, project management, energy conservation and environmental education for a wide variety of stakeholders & building types throughout the United States and the Middle East. He has promoted alternative energy, environmental conservation and equitable facilities design since the early 1970's, including educational seminars on sustainability & stormwater management. He is known for creating affordable high-performance facilities that achieve his clients' financial goals and minimize risk without compromising their community and environmental responsibilities.
Ellen Graap Loth serves as Vice Chair of Resilient Virginia. Ms. Graap Loth is a Senior Project Manager at Cardno, an environmental engineering and consulting firm with headquarters in Brisbane, Australia. She is based in Charlottesville, Virginia. Ellen started her career in the environmental industry assisting clients in managing hazardous waste, and has since gained extensive experience providing a wide range of environmental services to commercial, industrial, and government sector clients. In her current role, she manages projects aimed at improving all aspects of environmental management, including regulatory compliance, stewardship, and the analysis and mitigation of environmental impacts.
Ms. Graap Loth is a Certified Professional Environmental Auditor, and she has supported clients in establishing environmental management systems and has trained client staff to perform internal audits. Ellen enjoys traveling and has worked on projects in Belize, Canada, Haiti, Germany, Poland, Hungary, Belgium, Italy, Benin, and most of the United States, including Hawaii and Alaska.  Ellen received a BS in Natural Resources from Cornell University and a sustainability-focused executive Master of Natural Resources from Virginia Tech.
Jennie DeVeaux, PMP, a disaster management and resilience professional, serves as the Secretary of Resilient Virginia.  Ms. DeVeaux brings 35 years of experience spanning emergency management and national resilience programs at the federal, state, and local levels, as well as within the private sector. In leadership roles, she's supported development, analysis, and implementation of federal and state homeland security and environmental programs. Ms. DeVeaux is currently a Senior Executive Consultant for Resilience at Witt O'Brien's.  Prior to that, she was a Vice President at ICF, where she led the firm's portfolio of emergency management and national resilience preparedness, response, and recovery programs.  Ms. DeVeaux earned her Master of Science degree in Technology and Human Affairs from the Washington University in St. Louis and her bachelor's degree in biology from Duke University.  She is a certified Project Management Professional and member of the Natural Hazard Mitigation Association.
Vestal Tutterow, PA, CEM, is Treasurer of Resilient Virginia and manager in the High Tech and Industrial Systems Group at Lawrence Berkeley National Laboratory. He has an extensive background in energy management and energy efficiency in both the industrial and commercial sectors.
Based in Vienna, VA, Mr. Tutterow currently manages a U.S. Department of Energy (DOE) program encouraging increased implementation of combined heat and power systems. He has assisted in the development and implementation of a number of DOE programs and initiatives, such as Motor Challenge, Compressed Air Challenge, Better Plants, and Superior Energy Performance. Vestal's thirty-five years of experience also includes engineering and management positions with an Army research lab, the Defense Logistics Agency, and the nonprofit Alliance to Save Energy, as well as with energy consulting firms. Areas of expertise include program management, energy analysis, and stakeholder engagement.
Mr. Tutterow has a bachelor's in Mechanical Engineering and Materials Science from Duke University, a master's in Systems Management from the University of Southern California, and a sustainability-focused executive master's in Natural Resources from Virginia Tech. He is a registered Professional Engineer, a Certified Energy Manager, a Certified Practitioner in Energy Management Systems, and a Certified International Sustainability Consultant. ?
MEMBERS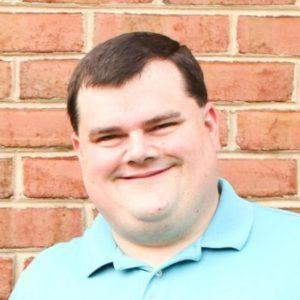 Bill Bohn, a Board Member of Resilient Virginia, is the Chief Operating Officer for Sobis, Inc. a small business headquartered in Fredericksburg, Virginia. For the last 18 years, he has supported communities and projects around the world with hazard and climate change risk assessments, including over thirty hazard mitigation plans in the U.S. conducting risk assessments for natural hazards and identifying potential mitigation actions. He has supported the USAID, World Bank, IFC, and IDB conducting climate change risk assessments and adaptation plans in Africa, Asia, Caribbean, Middle East, North America, and South America.
He supported the development of the Community Resilience Course for the National Disaster Preparedness Training Center, the Coastal Climate Change Adaptation Course for NOAA's Coastal Services Center, and was an author of the World Bank's Community Reconstruction Handbook. He also helped develop and facilitate a one-day Flood Resilience Workshop for EPA's Smart Growth Program.
He currently supports FEMA headquarters with testing, developing training materials and technical manuals, and teaching their risk assessment software, Hazus. Mr. Bohn has an undergraduate degree from Virginia Tech in Aerospace and Ocean Engineering and graduate degree in Geographic and Cartographic Sciences. He lives with his wife and three kids (and two goats and ten chickens) on an urban farm in Lynchburg, Virginia.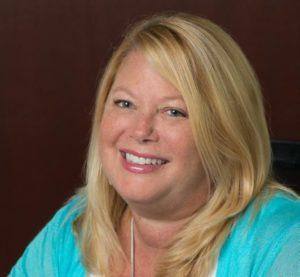 Lisa Jeffrey, P.E., is a Senior Associate at Hazen and a Resilient Virginia Board Member. She provides in-depth understanding of local issues, stakeholders, and municipal planning related to stormwater systems and water
resources. She has a 34-year career concentration in stormwater, watershed and floodplain management focused on the planning, design and implementation of stormwater system improvements, green infrastructure and BMPs. Ms. Jeffrey is experienced in long-range water supply planning,
master planning, climate change, and regulatory policy updates. Lisa has an MSCE in  Water Resources from the Massachusetts Institute of Technology, and a BS, in Biology and Geology from Colgate University.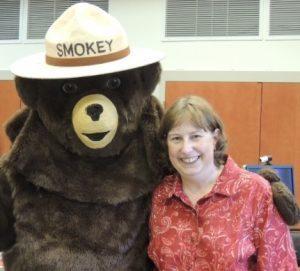 Rebecca Joyce, a Board Member for Resilient Virginia, has worked in the human services field for 35 years. For the past 21 years, she has worked at the Central Shenandoah Planning District Commission as a disaster mitigation program administrator, disaster preparedness educator, and emergency management/community planner. She has coordinated the regional disaster preparedness and mitigation education program Shenandoah Valley Project Impact for the last 18 years and the Staunton-Augusta-Waynesboro Community Emergency Response Team program since 2003. Ms. Joyce is on the Board for the Natural Hazards Mitigation Association (NHMA) and a community representative for the National Hazard Mitigation Program's Resilient Neighbors Network.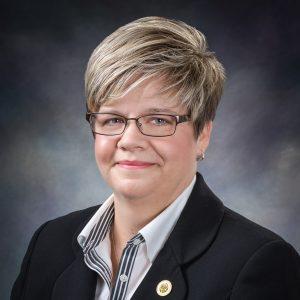 Erin Sutton, MS, CEM, PMP, a Resilient Virginia Board Member, is Director of the Office of Emergency Management for the City of Virginia Beach. She has over 15 years of experience in emergency planning and preparedness with Bethesda-Chevy Chase Rescue Squad, Virginia Beach Department of Public Health and the City of Virginia Beach.
Ms. Sutton has developed leadership, organization, coalition building and communication skills while teaching and training over the last twelve years. She has over 8 years of experience in planning, designing and managing Homeland Security Exercise and Evaluation Program (HSEEP) compliant exercises; most recently the City of Virginia Beach Active Shooter Full Scale Exercise March 2013. She has significant experience in data management and statistical analysis and received the Governor's Award for Workplace Safety and Health in May 2008.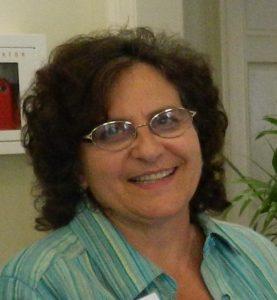 Annette Osso, LEED AP, is a resiliency and sustainability professional with an extensive background in working across multiple sectors to effect change. She currently serves as the Managing Director of Resilient Virginia, which has the mission of of accelerating resiliency planning in Virginia communities through education and technical assistance. Resilient Virginia is an evolution of Virginia Sustainable Building Network (VSBN).
As President of VSBN for 18 years, Annette Osso built an effective program to educate professionals, citizens, and communities about green building and sustainability throughout Virginia. She also worked with public and private partners to organize the Virginia Sustainable Future Conference series, bring the EarthCraft Virginia program into the state, and marshall the adoption of commercial building sustainability guidelines. Before VSBN, Annette Osso spearheaded seminal Green Building efforts, including the development of a joint US DOE, US EPA, and USGBC publication, the Sustainable Building Technical Manual, and the adoption of environmental, energy, and sustainability programs at the federal, state and local levels.