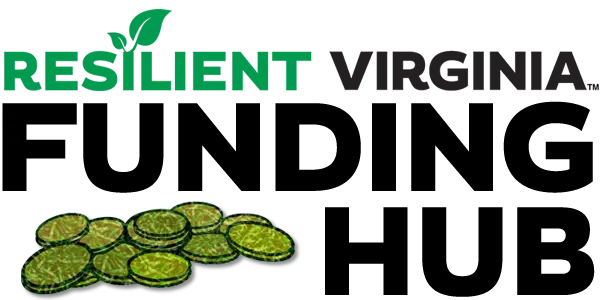 Financial resources for your resiliency initiatives could be within reach through Federal or State programs. Our Funding Hub gathers multiple grant and funding programs in one place.
If you provide funds for resiliency initiatives or know of a program that's not listed here, please contact us.
Federal Funding Information
Information on Federal agency program funding that is open to governments, universities, or non-profit organizations.
State Funding Information
Virginia-specific funding opportunities or Federal funding that is accessed through state agencies.
Look for an announcement in our Quarterly Newsletter about state-specific funding opportunities that we'll be rolling out soon!