U.S. Green Building Council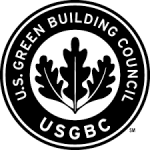 The U.S. Green Building Council (USGBC) believes we must continuously look over the horizon to foreseeable and unforeseeable crises and see what plans are on the table, what preparations need to be made and what assets are in place. And when these tragedies do occur, we need to deploy the resources and assistance to help communities recover smarter, greener and better.
Visit their website at www.usgbc.org/advocacy/priorities/resiliency.