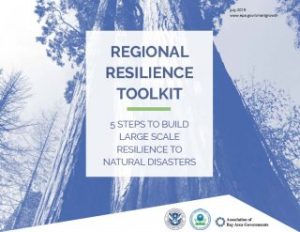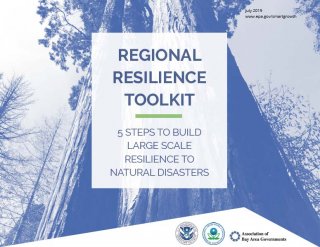 The Regional Resilience Toolkit provides:
"A coordinated process for meeting many different state and federal planning requirements.
Communication and outreach guidance and resources for engaging a broad coalition of stakeholders across a region.
Guidance for project teams who are conducting vulnerability assessments, writing required plans, and implementing projects.
Clear information and tools that can be used with an advisory group and to bring in decision makers and community leaders to guide the overall action plan and ensure its successful implementation.
Detailed appendices with worksheets to help inform and guide work, as well as additional information and resources for each step."
Published in 2019 by FEMA, EPA, and the Association of Bay Area Governments
Read More