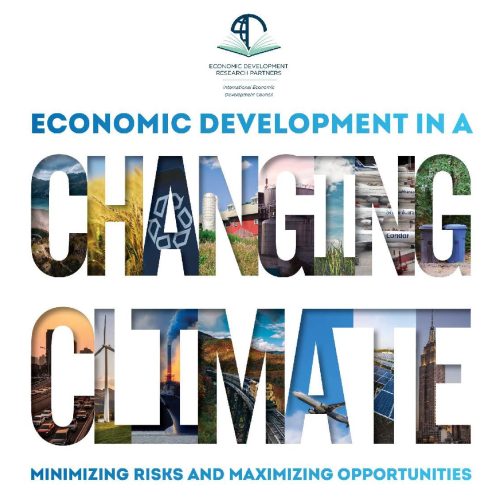 This report, published by the International Economic Development Council, introduces the topic of climate change and its impact on economic development. It suggests that economic development organizations (EDOs) have key roles to play in helping communities mitigate climate related disruptions and in helping businesses take advantage of new opportunities in a low-carbon economy and offers 5 key action they can take to navigate the climate-impacted economy of the future.
1. Understand the physical risks to the region and smaller areas within it, as well as industries, individual businesses and the workforce.
2. Learn about the business and industry trends that will affect existing employers and investment growth and attraction.
3. Get comfortable talking about climate change impacts on the economy.
4. Incorporate climate risks and opportunities into economic development strategic plans.
5. Connect, align and leverage to create partnerships and spur action.