Lynchburg Rising: From Survival to Environmental Justice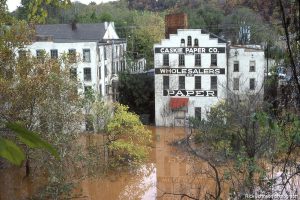 One of our latest endeavors is an environmental justice project we are launching summer 2022. Resilient Virginia is partnering with Leslie King Consulting and Sobis, Inc. to undertake the Lynchburg Rising project – a program developed to assist historically underserved people in flood-prone neighborhoods of Lynchburg, Va. Over the next year we will be inviting people to tell their stories about how flooding has impacted them and we will bring resources and workshops to four neighborhoods to help residents with flood issues. In addition to flooding resources, we will also be coordinating with Randolph College and University of Lynchburg's work on heat islands to help neighborhoods and people that experience problems when it is very hot during the summer months
Lynchburg Rising in Action - Come See Us
October 1, 2022: Get Downtown Lynchburg
January 2023: Race, Poverty & Social Justice Conference – University of Lynchburg (more details coming soon)
Be Prepared - Resources for Community Members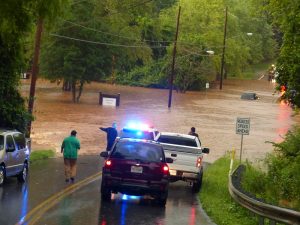 Understanding your risk and knowing what you can do before, during, and after a disaster event can make a lot of difference! Below, we have pulled together an assortment of information to help you when this happens.
Resources for Community Leaders
Coming Soon! We are in the process of adding a page of flooding resources for community leaders.