April 26, 2022

It is critical that communities incorporate ecosystem services into their land use planning in order to increase local and regional resiliency. At Session 3 of Resilient Virginia's Spring 2022 Resiliency Academy, four expert speakers will discuss utilizing green infrastructure to develop resilience. Topics include the current status of climate, flood, and sea level rise regulations in the state; the 2022 Infrastructure Investment and Jobs Act; Richmond's Green Infrastructure Master Plan; examples of innovative stormwater management solutions; and information on The Nature Conservancy's Cumberland Forest Project.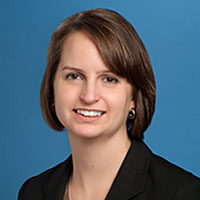 Denise Nelson has 20 years of experience in design and application of best practices for water resources, sustainable development, and resilience across the globe. She is an Environmental Engineer, Certified Floodplain Manager, Envision Sustainability Professional, and a LEED AP. She received a Bachelor of Science degree in Civil Engineering from Virginia Tech and a Master of Science degree in Environmental Engineering from the University of Cincinnati.
Denise is currently the Vice President for Resilience and Grants at Launch! Consulting. She is also the Vice President of the Mid-Atlantic chapter of the American Public Works Association and is active in sustainability committees for the American Society of Civil Engineers and the Virginia Water Environment Association.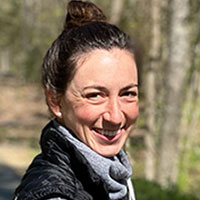 Jenn Clarke is an optimistic gardener, an enthusiastic (if not slightly overzealous) board and card game player, an amateur but avid knitter, and a Program and Operations Supervisor with the City of Richmond's Stormwater Utility and their integrated RVAH2O Clean Water Initiative. With diverse experience at the intersection of human and environmental wellness, Jenn is passionate about building relationships, partnerships, community, and infrastructure in an effort to effect positive hands-on change to improve the health of the James River and how life is enjoyed along it.
Jenn originally hails from Washington State, where she received her BA in Environmental Studies at the University of Washington.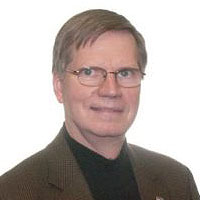 Mike Sanio held the position of Executive Advisor on Sustainability at the American Society of Civil Engineers (ASCE) where he was responsible for providing exceptional leadership on sustainability globally.
One of his most notable accomplishments was his work on establishing a sustainability program that led to the formation of the Institute for Sustainable Infrastructure and the development of the Envision Rating System. Mike was also instrumental in the creation of a sustainable infrastructure standard, the development of ASCE's new Sustainable Infrastructure Certificate Program, the creation of a series of successful International Conferences on Sustainable Infrastructure (ICSI), and most recently in the formation of the International Coalition for Sustainable Infrastructure.
Mike has a Bachelor of Science degree in Mechanical Engineering from Carleton University in Ottawa, Canada; a Master Science degree in Mechanical Engineering from the University of Texas in Austin; and received Profesor Honorario al doctor from Universidad Ricardo Palma, Lima 2009.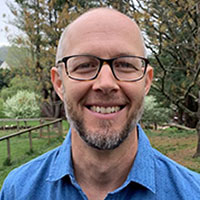 Brad Kreps joined The Nature Conservancy in 2001 and leads the Clinch Valley Program in Southwest Virginia and northeastern Tennessee—a community-based conservation program that has helped conserve more 200,000 acres of critical natural habitat in one of North America's hotspots for biodiversity. Key projects include the 250,000-acre Cumberland Forest, the 23,000-acre Clinch Valley Conservation Forestry Program, the Clinch River State Park, rare freshwater mussel augmentation programs, and management partnerships with local farmers and communities.
In the Clinch Valley, the Virginia chapter is pioneering approaches to conservation that demonstrate its connection to the needs of people and how to achieve outcomes at a scale that can support TNC's continental vision and priorities.
Thank you to our Spring 2022 Resiliency Academy Sponsor:

Learn More:
For the Spring 2022 Resiliency Academy we are focusing on on the Components of a Resilient Community, covering Economic Activities, Community Action, Ecosystem Services, and Infrastructure and Buildings. Multiple expert speakers will join us for each session and information on the results of the 2022 Virginia Assembly and on new Federal programs will be presented.