May 25, 2022

On June 9th, we will wrap up our Spring 2022 Resiliency Academy with the 4th session where national, state, and local speakers will give a progress report on resiliency in our transportation infrastructure.
Topics include an overview of programs promoting clean transportation in Virginia, an update on the Environmental Mitigation Trust Fund, a tour of the C3 Virginia Transit Tool, and a report on relevant programs and funding available through Federal legislation.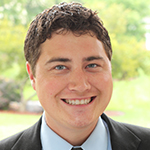 Alleyn Harned is the Executive Director of Virginia Clean Cities (VCC), a member of the U.S. Department of Energy-affiliated Clean Cities Coalition program.
Alleyn joined Clean Cities in 2009, the same year Virginia Clean Cities, Inc., formed a partnership with James Madison University. That partnership allows Clean Cities and the university in Harrisonburg, Va., to work together to leverage resources, support alternative fuel initiatives, and pursue opportunities to decrease pollution and reduce dependence on foreign oil.
Prior to being named Executive Director, Alleyn served as the VCC's Business Development Director. He served as the Virginia representative to the nine-state Southeast Natural Gas Vehicle Corridor Committee, and was coordinator for Virginia's initial 2010 electric vehicle readiness effort. Harned was an appointee to Virginia's Energy Commission in 2014 and the State Advisory Board on Air Pollution in 2013. Harned serves as the President of the Transportation Energy Partners Board of Directors and has served twice as the Mid-Atlantic representative to the Clean Cities Coordinator Council. Harned led the coalition through the completion of the 1,200-vehicle Southeast Propane Autogas Development Project under the American Recovery and Reinvestment Act.
Alleyn has worked on transportation- and energy-related issues in Virginia since 2006. Before joining the VCC staff, Alleyn served as the Assistant Secretary of Commerce and Trade for the Commonwealth of Virginia, where he assisted in drafting Virginia's initial Energy Plan, and participated in the Virginia Commission on Climate Change and Governor's Energy Policy Advisory Council. Harned is a graduate of Ohio Wesleyan University, and has his Masters degree in Public Administration from James Madison University with a focus on community economic development.
With Virginia Clean Cities, Harned leads the Virginia Clean Cities coalition's collaborative effort to assist stakeholders and the Commonwealth in programs to improve air quality and increase American energy security and economic opportunity through the increased use of alternative fuels and vehicles. Operating since 1996, Virginia Clean Cities has successfully managed tens of millions of dollars of federal, state, and stakeholder vehicle and infrastructure programs from offices on the James Madison campus in Harrisonburg, Va. Examples of past projects are the nation's largest propane autogas vehicle deployment project, which covered 13 states; the Richmond Electric Vehicle initiative, which facilitated vehicles; and a Virginia, DC, and Maryland ethanol deployment project which installed the first ethanol stations in the mid-Atlantic region. Alleyn's theory of change involves incremental collaborative team leadership, and he drafted the nation's only successful dual-state station deployment project for the 2015 USDA Biofuels Implementation Partnership.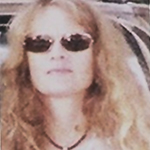 Angela Conroy supports DEQ's climate mitigation planning efforts and leads the implementation of the Volkswagen Environmental Mitigation Trust on behalf of the Commonwealth. She has more than 20 years of experience in environmental program and project management for federal government agencies including the U.S. EPA, the Department of Energy, and the Department of Interior.
Ms. Conroy has an extensive background in renewable energy and the redevelopment of disturbed lands and landfills. She has co-authored technical guidance such as Best Practices for Siting Photovoltaics on Municipal Solid Waste Landfills, Handbook on Siting Renewable Energy Projects While Addressing Environmental Issues, and published articles on environmental and energy topics for the Global Association of Risk Professionals (GARP).
Ms. Conroy has a B.S. in Environmental Science from Ferrum College, an M.B.A. and M.S. in Environmental Management from the University of Maryland, and graduate studies in Urban and Regional Planning at Virginia Tech.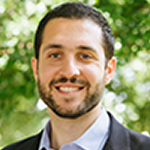 Caetano de Campos Lopes works collaboratively with local and regional decision-makers to design customized climate policies that are based on a combination of well-recognized best practices, community input, and region-specific information. In Argentina, he worked in investment banking, market studies, antitrust advocacy, and sustainable energy management policies. Caetano's work included developing analyses and presentations that led the City of Buenos Aires to fund a project that significantly improved energy efficiency for 40,000+ high-poverty households.
In the United States, Caetano has worked for the Citizens' Climate Lobby (CCL), the American Council for an Energy-Efficient Economy (ACEEE), and more recently for The Economist Group. He has presented policy proposals to U.S. Congress representatives and foreign embassies, led workshops in universities, and wrote reports on local, national, and international climate policies.
Caetano holds a master's degree and a bachelor's degree in economics and has a master's degree in environmental management.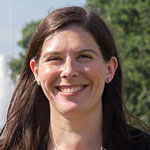 Susan Howard serves as Director of Policy and Government Relations at the American Association of State Highway and Transportation Officials (AASHTO), a nonprofit, nonpartisan association representing transportation departments in the 50 states, the District of Columbia, and Puerto Rico. She works to advance AASHTO's federal legislative and policy efforts and serves as a key liaison between AASHTO and Congress, the U.S. Department of Transportation, and other national organizations. Susan previously held the position of Program Director for Transportation Finance and Program Manager for Freight at AASHTO.
Prior to joining AASHTO in 2018, she worked as Director of Government Relations for the National Association of Development Organizations. She also served as the Federal Programs Coordinator for the North Carolina Department of Transportation and worked on Capitol Hill as a Legislative Assistant, responsible for transportation issues for a senior member of the House Appropriations Committee.
Susan earned a Bachelor's Degree in Political Science from Guilford College in Greensboro, NC.
Thank you to our Spring 2022 Resiliency Academy Sponsor:

Learn More:
For the Spring 2022 Resiliency Academy we are focusing on on the Components of a Resilient Community, covering Economic Activities, Community Action, Ecosystem Services, and Infrastructure and Buildings. Multiple expert speakers will join us for each session and information on the results of the 2022 Virginia Assembly and on new Federal programs will be presented.