In order for a community to build resilience, they must have funding. This can be challenging, but it is not impossible. On March 10th Resilient Virginia is kicking off our Spring 2022 Resiliency Academy with a discussion on Innovative Financing.
We are pleased to announce the speakers we have lined up for the first session. These four speakers bring years of experience and abundant knowledge about Innovative Financing for resiliency efforts.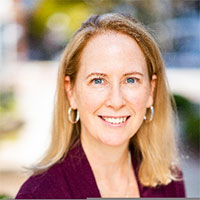 Abby Johnson is the Founder and Executive Director of Virginia PACE Authority. During this session she will provide information on the new statewide Virginia PACE Authority and update progress on local C-PACE initiatives, including examples from regional programs.
Since 2012, Abby has specialized in PACE financing, advising commercial building owners, lenders and public sector clients in PACE project and program development including crafting of PACE legislation, creating program guidelines, and launching and administering PACE programs. She has been instrumental in developing PACE programs around the country in Pennsylvania, Texas, Illinois, Florida, New Jersey, Louisiana, Oregon, North Carolina, and the Mid-Atlantic region, including Virginia. In Virginia, she was largely responsible for expanding PACE over the last five years to include resiliency, stormwater management, commercial condos, and retroactive projects. In 2019, she founded VPA to offer Virginia localities a low-cost, nonprofit option for program administration. Through Abby's leadership, VPA has received multiple grants, including one that is funding the creation of a web-based platform that connects lenders with borrowers to fund resiliency and clean energy projects. In her capacity as an advisor, Abby works with building owners to develop "PACE-able" projects, structure PACE within the capital stack, and source senior debt as needed.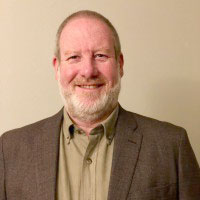 Roderick Scott is the Board Chair of the Flood Mitigation Industry Association. During this session he will introduce the new Federal STORM Act and review pending legislation in the Virginia General Assembly that would set up a Resilient Virginia Revolving Loan Fund to support disaster mitigation projects.
Rod has over 30 years of construction contracting experience and is a Certified Flood plain Manager(CFM). Since 2008, Rod has been involved in the planning, financing and execution of 1,500 structural elevation/flood hazard mitigation projects. Rod pioneered post flood disaster education outreach about flood mitigation elevation in upstate NY after Irene(2008) and re-deployed an improved version after Sandy (2012) in NJ and NY. This effort won the ASFPM 2014 National Flood Proofing Award. In 2016 Rod was certified as a flood plain administrator. Rod is the primary author of the International Association of Structural Movers – IASM "Steps to Elevation" and the 8hr "Home Raising Academy" funded by the Department of Housing and Urban Development – HUD.
In 2019 Rod helped form the Flood Mitigation Industry Association(501c3) and is serving as chair of the Board.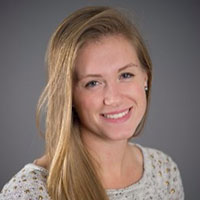 Grace Tucker is the Senior Analyst for EDF's Climate Resilient Coasts and Watersheds Virginia team. During this session, she will discuss financing and funding programs that support flood mitigation and adaptation, including the Virginia Beach Flood Protection Bond and the Community Flood Preparedness Fund (CFPF).
In her role as Senior Analyst, she builds and maintains collaborative partnerships with diverse local, regional and national stakeholders to collectively advocate for comprehensive, research-based and equitable planning and policies that reduce flood risk in Virginia. Grace is committed to bringing together sound science and effective communications to develop and implement locally-supported solutions that address historical inequities and build resilience for people and ecosystems now and in the future.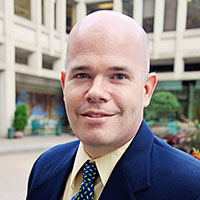 Peter D'Alema is the Director of Program Management for Virginia Resources Authority. During this session he will provide remarks on VRA's role in managing local government financing programs.
As Director of Program Management for Virginia Resources Authority, Peter manages the Virginia Pooled Financing Program (VPFP). The VPFP offers public bond market access to Virginia localities for infrastructure financing at competitive interest rates. His previous experience includes serving as Financial Manager for VRA and Senior Commercial Underwriter for Bank of America, N.A. He holds a Bachelor's degree in Marketing Management from Virginia Polytechnic Institute and State University (Virginia Tech) and a Master's degree in Finance from Virginia Commonwealth University.
For the Spring 2022 Resiliency Academy we are focusing on on the Components of a Resilient Community, covering Economic Activities, Community Action, Ecosystem Services, and Infrastructure and Buildings. Multiple expert speakers will join us for each session and information on the results of the 2022 Virginia Assembly and on new Federal programs will be presented.