By: Annette Osso, Managing Director, Resilient Virginia 2/8/2022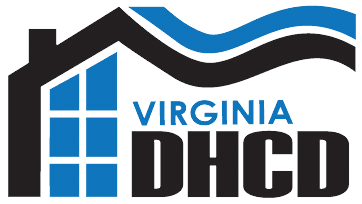 Resilient Virginia representatives have been invited for a second year to participate as members of the Department of Housing and Community Development (DHCD) Resiliency Sub-Workgroup that will be analyzing and discussing the resiliency aspects of proposals for the Virginia Uniform Statewide Building Code (USBC). Steve Sunderman, RA, LEED AP BD+C, BPI, who is President of Terrazia PC will serve on this workgroup, and Chris Stone, PE, F.NSPE, F.ASCE, LEED AP, who is the Resilience Senior Principal at ClarkNexsen will be the alternate representative. Both are members of the Resilient Virginia Board of Directors.
The Resiliency Sub-Workgroup was first convened during the 2018 Code Development Cycle. The group will continue meeting during the 2021 Code Development Cycle to develop proposals for Virginia's codes to increase resiliency, as well as review the resiliency impact of proposals submitted by others throughout the cycle.
Sub-Workgroups are formed by DHCD to focus on special topics that receive a large number of code change proposals and may require in-depth analysis and discussion.  The Sub-workgroups review all code change proposals and may develop new code change proposals within their subject topics, prior to the proposals being considered by the General Workgroups.  Sub-Workgroups are made up of selected members who represent the stakeholder groups closely associated or impacted by the subject of the group.
The meetings of the Sub-Workgroups are open to attendance by anyone and participation in discussions by non-members is allowed whenever practical, but final votes on decisions and recommendations are limited to Sub-Workgroup members. For more information on code development process: https://www.dhcd.virginia.gov/code-development or contact Paul Messplay, MPA, MCP, CBO, CFM, Code and Regulation Specialist, VA DHCD (paul.messplayiv@dhcd.virginia.gov).