What's New
Save the Date for the Rural Resiliency Forum!
October 23, 2018, 9:00 AM–3:00 PM
Staunton, Virginia
This is your opportunity to:
Learn about the benefits of resiliency plans for rural communities
Contribute information on what your farm, business, or local government is currently doing to help make your community stronger
Take away valuable resources, new ideas, and beneficial contacts.
More information on the Rural Resiliency Forum venue, registration, and agenda will be available in the near future.


Reflections on the 2018 Resilient Virginia Annual Meeting
By Nell Boyle, Chairperson, Board of Directors (2016–2018)
Resilient Virginia invited its members and various stakeholders to the 2018 Resilient Virginia Annual Meeting and launched the featured topic for the upcoming year, "Resiliency and the Rural/Urban Interface." There was a full house at Charlottesville's CitySpace on Thursday, July 19. The meeting opened with networking and lunch, followed by a brief update on the activities and accomplishments of the organization over the past year. Resilient Virginia introduced our new Board of Directors and the newly formed Advisory Committee.
The Rural-Urban Interface and Resiliency Panel
The highlight of the afternoon was a panel discussion with five subject matter experts featuring Virginia's new emphasis on rural-urban interdependence, with speakers on building resilient communities through rural economic development, green infrastructure valuation, and the farm-to-table movement.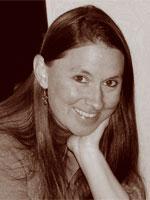 To open the event, Kristel Riddervold, Charlottesville's Environmental/Sustainability Manager, gave an outstanding example of how Charlottesville and Albemarle County have collaborated through a cooperative Memorandum of Understanding and have leveraged their resources to better serve the community. A number of projects and actions have been enhanced, such as: the Jefferson Area Bike-Pedestrian Master Plan; regional GHG emissions reporting; technical and educational opportunities; and housing redevelopment and the environment. In addition, they have embarked on a regional dialogue regarding the Rivanna River Corridor Plan, so that all perspectives can have a voice in the development of that shared resource.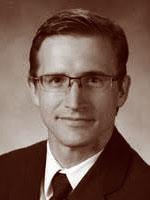 Next, Deputy Director of the Virginia Tobacco Commission, and new Resilient Virginia Board Chair, Andy Sorrell, updated the group on the Virginia initiatives for universal and functional broadband. The lack of high speed internet is affecting economic development in rural areas by limiting business development and retention, as well as impeding proper education for our children. In July 2018, Governor Ralph Northam appointed a Chief Broadband Advisor to develop and deliver a plan to address universal broadband to all Virginians. In 2018, the General Assembly increased the budget for this project from $2 million to $8 million to accelerate the service delivery of this critical need and the Tobacco Commission has committed $11 million to broadband expansion.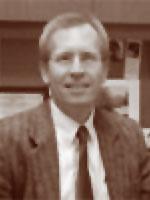 Virginia has a long history of producing agricultural products and a strong farm community, making the local food system an important economic driver. Eric Bendfeldt from the Virginia Cooperative Extension, who works as the Extension Specialist in the Community Viability Program, spoke about the economic health of the local food system. Current market conditions have taken a heavy toll on Virginia farmers and on the local food system. Eric reminded us of the value of the local food system that provides safe and accessible high quality of nutrition to small, rural communities; contributes to the retention of small- and medium-sized farms; and provides benefits to local schools, businesses, healthcare, and educational institutions.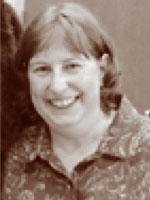 Rebecca Joyce represented the Central Shenandoah Regional Commission, which services the primarily rural, west-central part of Virginia. She identified several key factors when considering the interdependent nature of communities in an emergency situation. She used the term "coastal refugees" for people that will need to leave the coastal area in the event of a major weather event and their consequential migration to more centrally located ground. Rural areas have emergency funds that meet the needs of the local community in a disaster, she commented; however, they are not prepared to handle an influx of displaced people as well. And certainly, a powerful storm on the coast will move across the state, causing storms and flooding in its path. Therefore, there is a critical need to prepare for the needs of the refugees and the rural areas that are likely to house them.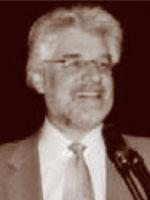 Finally, Eldon James, Coordinator of the Rappahannock River Basin Commission, gave an overview of the three phases of the Virginia's Healthy Watershed Study. This fascinating study has quantified the important interconnection between forest land and watershed health. The report also cites attractive financial models for the land owners that could potentially leave these large tracks of forest intact. He connected the value of green and blue infrastructure as a critical component to clean, healthy watersheds and the success of the local economy.
The discussion continued with questions from the audience and a lively conversation carried over as we all enjoyed a delicious ice cream treat from Splendora, a Charlottesville business.
The Annual Meeting just touched on the many serious discussions that will take place at Resilient Virginia's Rural Resiliency Forum in Staunton, Virginia on Tuesday, October 23rd. More details will be provided in the upcoming weeks. Please save the date for this important event.
In closing, I have completed my term as Chair of Resilient Virginia, and it has been my honor to serve this wonderful organization and work with all of our committed board members and stakeholders. I will stay on as Past Chair and look forward to the exciting events of next year. I am happy to announce our new officers and welcome our new board members.
Board of Directors: 2018–2019
New Officers
Chairperson
Andrew V. "Andy" Sorrell, Deputy Director, Virginia Tobacco Commission
Vice Chair
Ellen Graap Loth, Principal, Cardno, Inc.
Secretary
Jane Frantz, AICP, PMP, CFM, Associate Vice President, Dewberry
Treasurer
Vestal Tutterow, PE, CEM, Program Manager, Lawrence Berkeley National Laboratory
Directors
Jerry Eastridge, LLA, BPI, Principal, GSPH LLC
Rebecca Joyce, Community Program Manager, Central Shenandoah Planning District Commission
Steve Sunderman, RA, LEED AP BD+C, BPI, President, Terrazia PC
Erin Sutton, MS, CEM, PMP, Director, Office of Emergency Management, City of Virginia Beach
Past Chair
Nell Boyle, LEED AP, Sustainability Coordinator, City of Roanoke
In our next newsletter we will be highlighting Resilient Virginia's newly formed Advisory Committee, which will provide expert guidance on program direction and project implementation.
Finally, thanks to everyone who supports the important work of Resilient Virginia. This conversation is more important now than ever before!
— Nell Boyle, LEED AP, Sustainability Coordinator, City of Roanoke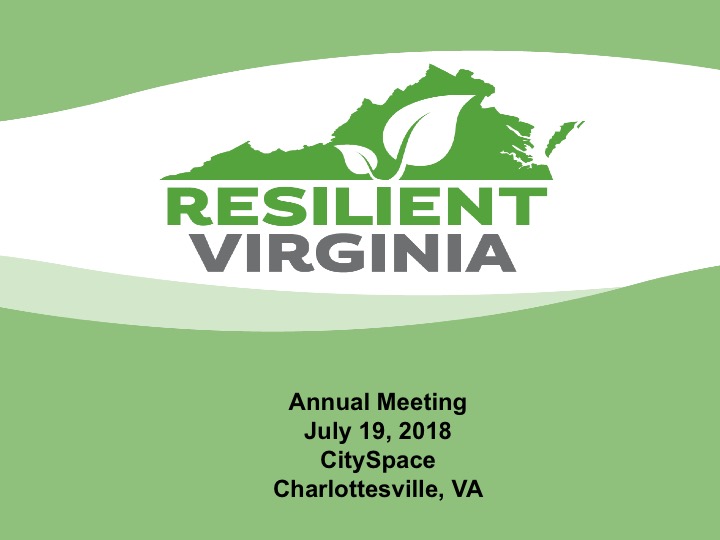 Click to launch slideshow

2018 PrepareAthon at the Science Museum of Virginia
Resilient Virginia will be at this year's Science Museum of Virginia's PrepareAthon in Richmond on August 25 from 11:00 AM to 4:00 PM. Are you prepared for extreme rain events, rising heat, or emergencies like hurricanes or tornadoes? If you're not sure, then join us for PrepareAthon, a free festival that teaches the community how to be more resilient when disaster strikes! Discover life-saving information to protect your family during an emergency and learn more about resiliency.
Activities will take place throughout the Museum and include rain barrel- and preparedness kit-making workshops; NOAA Science on a Sphere® climate demonstrations; hands-on experiments in the Eco Lab; and sustainable building challenges. NBC 12 meteorologist Megan Wise will be on-site to talk about Virginia weather, and exhibitors from government organizations, academic institutions, businesses, emergency management agencies, and community groups across the state will provide helpful tips, resources, and giveaways. Plus, the first 300 guests to complete the PrepareAthon Passport will win a useful preparedness prize!
PrepareAthon is hosted by Science Museum of Virginia and funded from the Environmental Literacy Grant (ELG) program of the National Oceanic and Atmospheric Administration (NOAA), US Department of Commerce.

Community Greening Workshop in Southside Richmond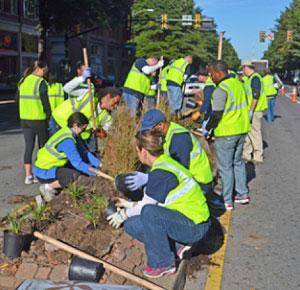 Resilient Virginia is teaming up with the Science Museum of Virginia, Alliance for the Chesapeake Bay, and Beautiful RVA for a Southside Richmond workshop focused on green infrastructure, community gardens, and stormwater management. Taking place on Saturday, September 15, from 11:00 AM to 2:00 PM, this workshop, "Your Community: Cool, Dry and Green," will bring together a group of neighborhood leaders who are working with Duron Chavis, from Beautiful RVA, to learn about the benefits of adding vegetation and stormwater mitigation to their homes and public spaces. Dr. Jeremy Hoffman, Science Museum of Virginia Climate Scientist, will provide background information on the Museum's work on climate education, which has been funded over the last three years by a NOAA grant. He will also engage the participants in hands-on learning about urban heat islands and stormwater, using the Museum's "Ready Row House" demonstration models.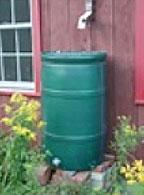 Amy Hagerdon, from the Alliance for the Chesapeake Bay, will teach participants about managing water by using methods such as building rain gardens, permeable pavers, and rain barrels, and about the city's stormwater mitigation incentive program. She will then work with the group to build rain barrels that they can take with them to install at their homes or local community gardens.
About the Team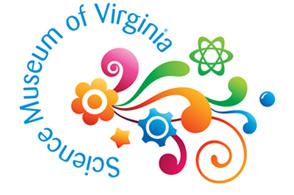 Science Museum of Virginia's mission is to inspire Virginians to enrich their lives through science. The Museum is a catalyst for inspiration, a place that sparks curiosity and generates ideas in science, technology, engineering, and mathematics (STEM). Through hundreds of experiential exhibits, awe-inspiring artifacts and interactive technologies, the Museum presents dynamic science programming to hundreds of thousands of guests each year. "Your Community: Cool, Dry, and Green" workshop is supported by an Environmental Literacy Grant (ELG) program of the National Oceanic and Atmospheric Administration (NOAA), US Department of Commerce. Jeremy Hoffman, Ph.D., SMV Climate and Earth Scientist, is the lead on the SMV workshops. www.smv.org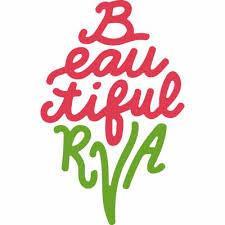 Beautiful RVA is a regional coalition of public and private agencies and organizations all invested in improving the quality of life in greater Richmond through public horticulture, urban greening, and beautiful place-making initiatives. The program is based at the Lewis Ginter Botanical Garden, and is being led by Duron Chavis, the Community Engagement Manager. www.beautifulrva.org

Alliance for the Chesapeake Bay's mission is to lead, support, and inspire local action to restore and protect the lands, rivers, and streams of the Chesapeake Bay watershed. Their program to reduce stormwater impact works with homeowners, schools, churches, and community organizations to directly assist them in adding rain gardens and other water management options. Amy Hagerdon is the Richmond-area Stormwater Program Manager. www.allianceforthebay.org/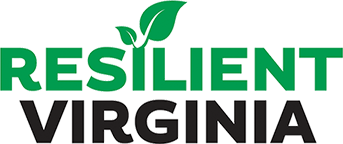 Resilient Virginia's mission is to accelerate resiliency planning in communities across the Commonwealth, though educational activities that include workshops and presentations, statewide conferences, and direct assistance on getting started with resiliency planning. Annette Osso is the Managing Director of Resilient Virginia. www.resilientvirginia.org

The VW Settlement: Paving the Way for the Electric Car Highway
On July 9, 2018, Governor Ralph Northam announced that the Virginia Department of Environmental Quality (DEQ) was awarding a contract to EVgo Services, LLC, to develop a statewide public electric vehicle (EV) charging network. The funds for this award comprise 15% or $14 million of Virginia's allocation from the Volkswagen mitigation settlement. EVgo Services will be installing DC fast chargers along the most heavily traveled corridors and will complement existing charging infrastructure. Not only will the charging stations accelerate private investment in electric vehicles and help with cleaner air quality, but it will also contribute to mitigating climate change concerns by providing further impetus to curb greenhouse gases, including carbon dioxide and methane.
The VA DEQ is the lead agency in charge of coordinating the settlement funds, which total $93.5 million for Virginia's state mitigation plan. The major goal of Virginia's mitigation plan is to focus on projects that reduce the greatest amount of NOx emissions and to promote the adoption of zero emission vehicles. In addition to the EV contract announcement on July 9, the state also filed the full Beneficiary Mitigation Plan with the Volkswagen trustee, which contains all eligible mitigation actions or project categories that the Commonwealth of Virginia plans to fund with the $93.6 million.
The history of the VW settlement involves the 2016 court settlements related to allegations that VW violated the Clean Air Act (CAA) through the sale of diesel engine vehicles that were equipped with emissions-testing defeat devices. To mitigate environmental damages from violating the CAA, the settlement led to an Environmental Mitigation Trust (EMT), and VW was required to invest $2.925 billion across the country, to fund projects. States, tribes, Puerto Rico, and the District of Columbia have been allocated a portion of the trust based on the number of affected vehicles in their jurisdiction. The partial settlement agreements also require VW to buy back or modify the offending 2.0 and 3.0 liter diesel vehicles from consumers, and to spend $2 billion on zero emissions vehicle infrastructure and programs aimed at increasing public awareness of zero emission vehicles.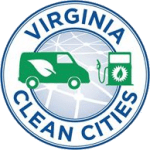 Virginia has been working on promoting cleaner fuels, including electric vehicles, since the 2001 formation of the Virginia Clean Cities organization. Funded through the US Department of Energy, their mission is to advance air quality improvement, economic opportunity, and energy security through deployment of alternative fuel vehicles and infrastructure, education programs, and other petroleum reduction activities. Virginia Clean Cities provides consumers with information on all types of electric vehicles, on charging equipment, and provides a link to EV charging stations currently operating in the state.
For more information:
• Governor Northam's press release
• Virginia Clean Cities website
(Thanks to Summer Intern Caitlin Miller for contributing to this article.)
In Memoriam: Jim Pierobon: Truth Seeker and Southeast Energy News Creator

The Virginia clean energy community was enormously saddened to learn of the passing of Jim Pierobon, a courageous champion and always-clear voice. Jim brought to his energy coverage astute insight, solid values, in-depth knowledge, and eternal integrity. He will be greatly missed.
Jim's integrity and curiosity, combined with his deep knowledge of energy issues, gave us some of the most perceptive articulation of the important changes taking place as the Southeast shifts from fossil fuels to a clean energy system.
Jim Pierobon's vision led to funding of the Southeast Energy News, where he was a principal reporter. SEEN, as it is known, provides original investigative journalism and a daily news digest keeping Virginia stakeholders, industry, policymakers, and citizens informed of the important changes taking place in the region in advancing renewable energy. He also blogged at TheEnergyFix.com, where his articles can still be appreciated.
Jim began his career as an energy reporter for the Houston Chronicle, and went on to co-manage the global Energy Public Affairs Practice at Ogilvy Public Relations Worldwide; revamp communications at the American Council on Renewable Energy (ACORE); and helped launch and grow Standard Solar in Maryland as its first Chief Marketing Officer. His work was published in a variety of industry journals and other mainstream media including The New York Times and Huffington Post. Jim lived in Leesburg, Virginia with his wife Andy, and was a loyal "Mizzou" alum from the Missouri School of Journalism.
Note: Thanks to Kimberly Davis, AICP, for this In Memoriam. I count myself lucky to have been a personal friend and colleague of Jim Pierobon. Annette Osso, Editor, Resilient Virginia News
Thanks to Our 2017–2018 Annual Sponsors

Platinum Sponsor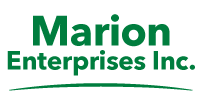 Community Leader Sponsor


---
Resilience Events Calendar
Late Summer–Fall 2018 Event Highlights
August 25, 11:00am–4:00pm: PrepareAthon at the Science Museum of Virginia. Free Family Fun and Educational Activities. Science Museum of Virginia, Richmond, Virginia.
September 15, 11:00am–2:00pm: Your Community: Cool, Dry, and Green. Workshop with Beautiful RVA, Alliance for the Chesapeake Bay, and Science Museum of Virginia. Hull Street Library, 1400 Hull St., Richmond.
October 23: Rural Resiliency Forum — Save the Date! Watch for upcoming information on registration and speakers.
Check our Resilient Events Calendar on a regular basis to find out what is happening in Virginia, around the nation, and virtually through webinars.
Membership — Help Us Launch an Exciting Year!
Join or renew today!
Thanks to our recent new and renewing members!
Corporate Membership: Dewberry
Annual Sponsor: Hazen and Sawyer
Local Government Membership: City of Virginia Beach
Individual Memberships:
Anthony Deyerle • Susan Dyer
Gerald Eastridge • Ellen Graap Loth
Denise Nelson • Ann Phillips
Elizabeth Powell • Andrew Sorrell
Steven Sunderman • Vestal Tutterow
Resilient Virginia is on a mission to
*Inform *Educate and *Activate
Virginia communities to build resiliency in the face of challenges to community prosperity, national security, and changing climate.
You can help by:
Becoming a Member
Signing on as an Annual Sponsor
Continue your support throughout the year by using one or both of these online shopping sites that contribute to Resilient Virginia:

It's back-to-school time, so make it easy on yourself by shopping at Amazon.

Find lots of discounts and many participating stores for office supplies, back-to-school, and special events.
JOIN TODAY — IT'S OUR FUTURE!