What's New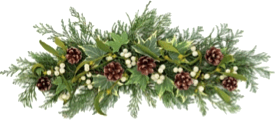 Thank You 2018 Members and Annual Sponsors!
Platinum Sponsor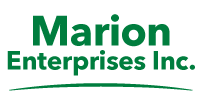 Lifeboat Sponsors


Village Sponsor

Corporate Member — 2018


Individual Members — View our Individual members here.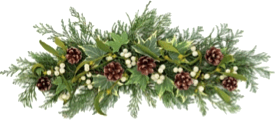 USGBC Virginia and Resilient Virginia Host 4th Presentation
LEED Benefits for Resilient Communities
Thursday, December 13, 12:00–1:00pm
Location: NOVA Community College, Alexandria Campus, Room TBD, 5000 Dawes Ave, Alexandria VA 22311
Register today to reserve your seat.
Join USGBC Virginia and Resilient Virginia for our 4th jointly hosted Connect & Learn exploring LEED's connection to resiliency strategies using examples of LEED buildings in Arlington County. This event is part of a Virginia resiliency education series looking at how buildings and communities support statewide resiliency goals.
Green buildings are driving resilience-enhancing designs, technologies, materials, and methods. by including practices such as the use of durable materials, thoughtful site selection, rainwater collection, demand response, grid islanding, maximal energy efficiency, on-site renewable energy generation and more.
Attend this Connect & Learn to explore LEED's connection to resiliency strategies using examples of LEED buildings in Arlington County. Speakers include Alysson Blackwelder, Advocacy and Policy Manager, USGBC, and Joan Kelsch, Green Buildings Manager, Arlington County. Lunch is provided for registered attendees. The presentation will run from 12:00–1:00 pm. Continuing Education: 1 GBCI CE pending.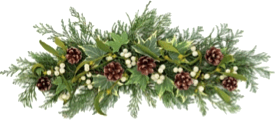 US National Climate Assessment and IPCC Reports Point to Critical Need for Increased Mitigation and Resiliency Actions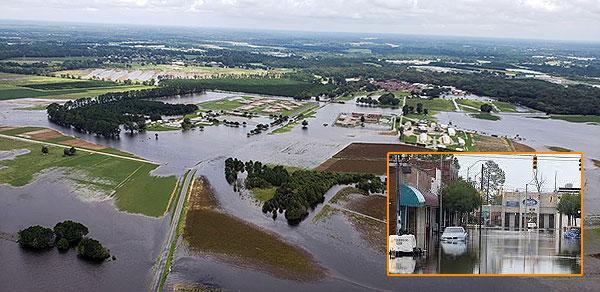 US National Climate Assessment Report
Published November 23rd, the National Climate Assessment Report concludes that human-caused climate change is already causing irreparable harm to communities across the United States and that the disastrous impacts will increase and cost the country billions of dollars. This report, the Fourth National Climate Assessment Volume II, mandated by law to be issued every four years, was prepared by 300 authors at 13 federal agencies.
Among the report's findings: climate impacts could slash 10 percent of the US GDP, the Midwest is projected to see an additional 2,000 heat deaths per year, average acreage burned by wildfires could increase as much as six times, all by the end of the century.
For the Southeast United States, urban infrastructure distress and health risks will increase due to flooding, increased heat and vector-borne disease, with coastal and low-lying interior areas being particularly susceptible for flood risk. Natural ecosystems will be transformed by changing winter temperature extremes, wildfires, drought, warming ocean temperatures, and floods. In rural areas, agricultural, forest, and manufacturing businesses will be impacted by frequent extreme heat episodes and changing seasonal climate. "By the end of the century, over one-half billion labor hours could be lost due to extreme-heat related impacts."
The report further states that "While Americans are responding in ways that can bolster resilience and improve livelihoods, neither global efforts to mitigate the causes of climate change nor regional efforts to adapt to the impacts currently approach the scales needed to avoid substantial damages to the US economy, environment, and human health and well-being over the coming decades."
The report emphasizes mitigation and adaptation in key areas, such as:
Energy — The report states that internationally and in the U.S., it is critical to escalate the pace, scale and scope of both hardening energy production systems to withstand extreme weather events and reducing greenhouse gas emissions.
Urban design and infrastructure — Cities are in the forefront of reducing greenhouse gases in the U.S. and have begun adaptation work as infrastructure, buildings, and commerce are being increasingly affected by extreme weather events, including storms, flooding and heat waves.
Agriculture and land use — Numerous adaptation strategies are available to cope with adverse impacts of climate variability and change on agricultural production. These include altering what is produced, modifying the inputs used for production, adopting new technologies, and adjusting management strategies. However, these strategies have limits under severe climate change impacts and would require sufficient long- and short-term investment in changing practices.
Read the Report summary, chapters on issues, and mitigation/adaptation strategies here.
Intergovernmental Panel on Climate Change Report
On an international level, the United Nations' Intergovernmental Panel on Climate Change Report, released in October, 2018, strongly supports an all-out effort to limit global warming to 1.5 degrees C above pre-industrial levels, instead of the 2 degree C limit originally considered as part of the 2015 Paris Agreement.
Some information to consider:
Human activities are estimated to have already caused approximately 1.0 degree C of global warming above pre-industrial levels
China (at 26.6%) and the U.S. (at 13.1%) are the top two greenhouse gas emitters, with India and Russia following. The top 10 emitters account for 60% of the worldwide greenhouse gas emissions. (Source: European Commission's Joint Research Centre and PBL Netherlands Environmental Assessment Agency.)
The commitments from the Paris Agreement, if enacted, will still allow the warming trend to reach 3.5 degrees C by the end of the century.
The report finds that limiting global warming to 1.5°C would require "rapid and far-reaching" transitions in land, energy, industry, buildings, transport, and cities. Global net human-caused emissions of carbon dioxide (CO2) would need to fall by about 45 percent from 2010 levels by 2030, reaching 'net zero' around 2050. This means that any remaining emissions would need to be balanced by removing CO2 from the air.

Read the IPCC Press Release here. The Summary for Policymakers of the Special Report on Global Warming of 1.5ºC (SR15) is available at https://www.ipcc.ch/sr15/.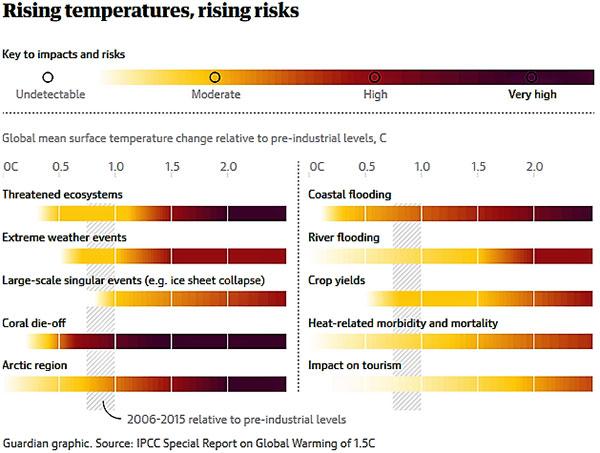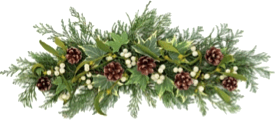 Governor Northam Ramps Up State Resiliency Initiatives
by Tracy Garland, Resilient Virginia
Acknowledging the burgeoning resiliency challenges facing the Commonwealth, Virginia's Governor Ralph Northam recently issued Executive Order 24 (2018) "Increasing Virginia's Resilience to Sea Level Rise and Natural Hazards." It outlines actions that the Commonwealth of Virginia will take to limit the impacts of flooding, extreme weather events, and wildfires as well as goals to improve resiliency in the future.
"As extreme weather events become more frequent and more intense, the safety and economic well-being of every Virginian is put at greater risk," said Governor Northam. "The actions the Commonwealth will undertake as a result of this Executive Order will ensure we address this growing challenge head on, setting Virginia on a path towards resilience to near and long-term natural catastrophes and enhancing our public health and economic vitality with a whole of government approach."
The order specifies that Virginia's government will lead by example by:
ensuring its facilities are resilient;
developing a series of reviews and planning efforts to benefit the public and private sectors;
creating a "Coastal Resilience Master Plan;"
reviewing state compliance with dam and floodplain laws;
reviewing state hazard mitigation programs with the goal of increasing their scale and scope; and
providing guidance to local governments.
The Executive Order also outlines further resiliency improvement goals that include using nature-based infrastructure, ensuring better communication, engaging the military, empowering communities and individuals to reduce their risk, and more. Read the entire Executive Order here.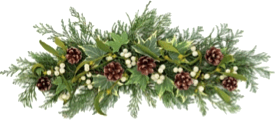 Rural Resiliency — First Steps Taken at Resiliency Forum
by Sean Tubbs, Guest Contributor (Excerpt from article posted in Resilient Virginia News)
To convene a conversation about rural resiliency concerns, Resilient Virginia held the Rural Resiliency Forum on October 23 at the Frontier Culture Museum in Staunton that covered how the fields of agriculture and emergency management are responding to climate threats, as well as how efforts are being made to build robust "green infrastructure" to help address both water quality and stormwater management. The objective was to explore the co-benefits of using natural systems and sustainable agriculture practices to assist with mitigating effects from severe storms, flooding, and other climate-related risks.
The goal was to improve collaboration among state and local governments, as well as rural businesses and communities, to improve the "storm readiness" of farms, forests, and natural resource areas, and to increase the resiliency and prosperity of rural areas of the Commonwealth. In addition, the Forum looked to provide access to existing resources, state and federal programs and funding, as well as start a conversation about potential policy recommendations.
"Our mission at Resilient Virginia is to accelerate resiliency planning throughout Virginia," said Andrew Sorrell, Deputy Director of the Virginia Tobacco Region Revitalization Commission and Chairman of the Resilient Virginia Board of Directors. Resiliency is defined as "the ability to mitigate risk, while building the capacity to regain functionality and vitality in the face of chronic stressors or severe disturbances." That definition covers a lot of subject areas, but the October Forum focused on resilient agriculture and forestry, blue and green infrastructure, and hazard mitigation and emergency preparedness.
Speakers presented on related state and federal programs, as well as on current resiliency projects and activities happening throughout the Commonwealth. During lunch, university representatives provided information on how university programs can help with community resiliency needs. In the afternoon, interactive breakout sessions encouraged audience, speakers, and Resilient Virginia staff to delve further into particular issues and challenges around rural resiliency and how farms and natural resource areas can help with hazard mitigation and disaster preparedness.
Read the complete article that recaps the speakers' information and directs you to additional resources here. You can also review the presenters' PowerPoint presentations here.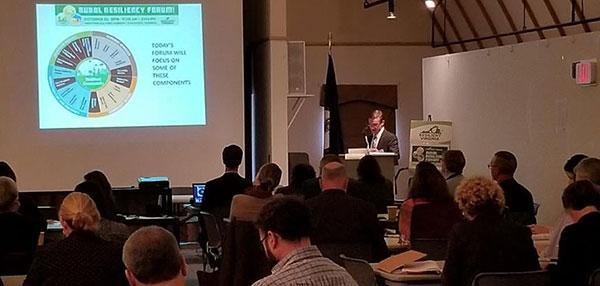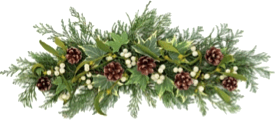 Utilities of the Future — Expert Speakers' Presentations Now Live!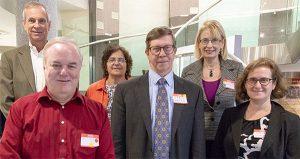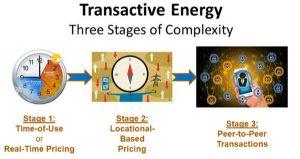 (excerpted from article by MIRIAM ACZEL, www.leadersinenergy.org)
On October 4th, 2018, Leaders in Energy (LE), in partnership with Resilient Virginia, held its "Utilities of the Future Forum" at the US Navy Memorial in Washington DC. The event had over 80 attendees and was an exciting opportunity to look at recent developments in the role of utilities and future of energy provision and new changes.
Leaders in Energy, Founder and Executive Director and session co-moderator, Janine Finnell, kicked off the event, introducing the three panelists: John Caldwell, Ph.D., Director of Economics, Edison Electric Institute (EEI); Cyril Draffin, Project Advisor to Massachusetts Institute of Technology's Energy Initiative (MITEI); and Elizabeth Brooke Stein, Attorney, Environmental Defense Fund (EDF)'s Clean Energy Program. Annette Osso, Managing Director, Resilient Virginia, provided comments on the need for secure energy resource development as part of community resiliency planning.
The expert presenters provided thought-provoking information, respectively, on such topics as:
the "total electric utility evolution" towards an interactive, transactive grid;
locational energy pricing, renewables (centralized and distributed) for decarbonization, and resiliency considerations;
New York's efforts to reform the state's utility regulations (Reforming the Energy Vision, or REV), and the various technological enhancements that make this renewable transition possible.
You can view the entire article here and view the video presentations here.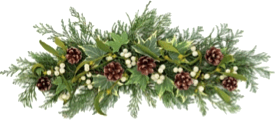 2018–2019 Board of Directors
Officers
Chairperson
Andrew V. "Andy" Sorrell
Deputy Director, Virginia Tobacco Commission
Vice Chair
Ellen Graap Loth
Principal, Cardno, Inc.
Secretary
Jane Frantz, AICP, PMP, CFM
Associate Vice President, Dewberry
Treasurer
Vestal Tutterow, PE, CEM
Program Manager, Lawrence Berkeley National Laboratory
Directors
Jerry Eastridge, LLA, BPI
Principal, GSPH LLC
Rebecca Joyce
Community Program Manager, Central Shenandoah Planning District Commission
Steve Sunderman, RA, LEED AP BD+C, BPI
President, Terrazia PC
Erin Sutton, MS, CEM, PMP
Director, Office of Emergency Management, City of Virginia Beach
Past Chair
Nell Boyle, LEED AP
Sustainability Coordinator, City of Roanoke
Managing Director
Annette Osso, LEED AP
osso@resilientvirginia.org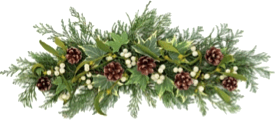 Resilience Events Calendar
Early Winter, 2018 Event Highlights
December 13, 2018: LEED Benefits for Resilient Communities, Noon–1:00 pm, NOVA Community College, Alexandria Campus, Room TBD, 5000 Dawes Ave, Alexandria VA 22311. Register today to reserve your seat.
January 7–10, 2019: National Council for Science and the Environment Annual Conference: Sustainable Infrastructure and Resilience, Washington, DC. For more information and to register: https://ncseconference.org.
January 28–31, 2019: Northeast Organic Farming Association. Four-day organic land care certification course, Washington, DC. For more information, contact Joan Clement, CHEARS volunteer, joan@chears.org, 301-775-5368
Check our Resilient Events Calendar on a regular basis to find out what is happening in Virginia, around the nation, and virtually through webinars.
Membership — 'Tis the (Giving) Season!
Join (Or Renew) Today — It's Our Future!
Resilient Virginia is on a mission to
*Inform *Educate and *Activate
Virginia communities to build resiliency in the face of challenges to community prosperity, national security, and changing climate.
You can help by:
Becoming a Member
Signing on as an Annual Sponsor
Continue your support throughout the year by using one or both of these online shopping sites that contribute to Resilient Virginia:

It's gift buying and giving time, so make it easy on yourself by shopping at Amazon.

Find lots of discounts and many participating stores for office supplies, school, and special events.
JOIN TODAY — IT'S OUR FUTURE!