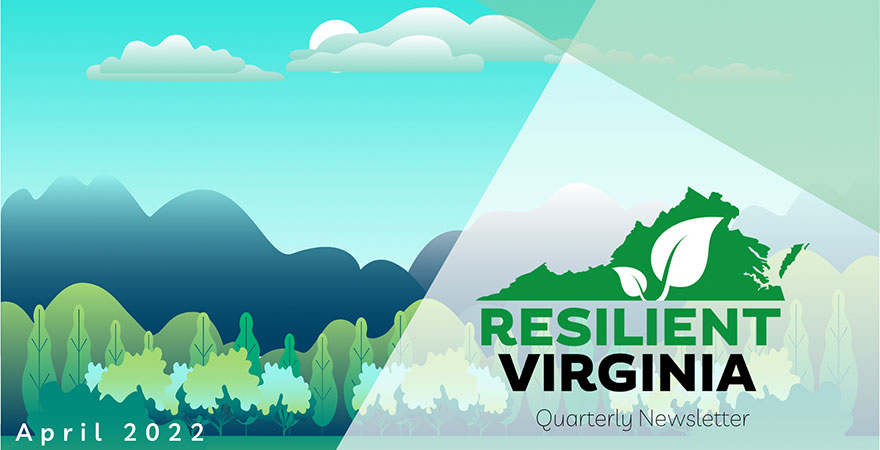 Resilient Virginia News – April 2022: Partnering with Universities for Greater Resilience; Curtis Brown Joins Resilient Virginia's Board of Directors; Charlottesville's Climate Action Plan; Richmond's Climate Equity Plan; UVA ERI Climate Restoration Initiative; Solar Fund for Appalachia Awards First Grant; Global Assessment Risk on Disaster Risk Reduction; IPCC Finalizes Third Part of the Sixth Assessment Report; TetraTech Wins Six Climate Change and Environmental Industry Awards; Environmental Racism: A Tool for Exploring the Enduring Legacy of Redlining on Urban Environments; Virginia Coastal Resilience Web Explorer; Building Resilient Infrastructure and Communities (BRIC) Funding in Virginia 2022; more.

Resilient Virginia News – Jan. 2022: Virginia Communities Deserve a Better Future; Jonah Fogel Joins Resilient Virginia's Board of Directors; Spring Resiliency Academy – Save the Dates; Resilient Virginia – 2021 By The Numbers; The State of Climate and Resiliency Policy in Virginia; Shawn Talmadge Appointed New VDEM State Coordinator; National Climate Adaptation and Resilience Strategy Act; Regional Resilience Toolkit; Flood Resilience Checklist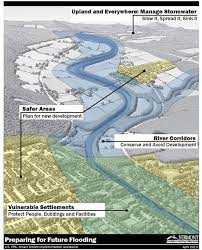 Is your community prepared for a possible flood? Use EPA's Flood Resilience checklist to improve your community's flood resilience.