Buildings and Community Design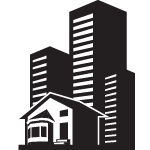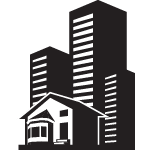 Design decisions for buildings and communities are critical to efforts to increase local and regional resiliency. Building designers — of residential, institutional, and commercial structures — should strive to incorporate passive and active survivability concepts into new and renovated structures. Community planners and developers need to incorporate concepts that increase the capacity to maintain transportation flow, strategies to handle water management, and infrastructure approaches that will withstand a variety of risks.
View the Buildings and Community Design blog, or read the latest posts below.
Register now for the Rural Resiliency Forum, October 23, 2018 at the Frontier Culture Museum in Staunton, Virginia.

The Resilient Virginia Rural Resiliency Forum's goal is to bring together public, private, and university stakeholders who are interested in improving the resiliency and prosperity of rural areas of the Commonwealth of Virginia. Anticipated outcomes of the forum include:

Improved ... Read more...

Register now for Utilities of the Future: How to Modernize the Grid and Decarbonize Our Energy System, the 3rd Resilient Virginia and Leaders in Energy Educational Forum.

New technologies and policies are leading to substantial changes in the energy sector.  How can the Utilities of the Future be a key driver in decarbonizing our energy ... Read more...

RELi, the U.S. Green Building Council's new standard for projects designed to endure and recover from extreme weather, is a national consensus standard. It was developed through an American National Standards Institute (ANSI) process, and focuses on creating resilient buildings and communities.

Read more...

Resilient Virginia is teaming with groups around the Commonwealth to offer events this summer. June 8: Green Leaders for Local Impact Retreat; June 12: Community and Building Resilience; July 17: Collaborations on Flooding Adaptation; July 19: Resilient Virginia Annual Meeting; August 25: PrepareAthon at Science Museum of Virginia.

Read more...

After two years, the Hampton Roads Sea level Rise and Resilience Intergovernmental Planning Pilot Project (Intergovernmental Pilot Project or IPP), convened at Old Dominion University, has come to a successful close. The key deliverables include a whole of government mitigation and adaptation planning process and an integrated regional recommendation, both which can serve as a template ... Read more...

Resilient Virginia News: Find out what's happening in the region!

Read more...

Recent studies have pointed out the economic costs of rising temperatures, increased sea levels, and extreme weather events — all factors associated with climate change impact in the Southeast United States. Costs of Doing Nothing: Economic Consequences of Not Adapting to Sea Level Rise in the Hampton Roads Region narrows down the data to the Hampton ... Read more...

Presentations from the 2017 Resilient Virginia Conference are now available. Listen to the Plenary Sessions, or view presentations on Food Security, Community Resiliency Planning, Tools for Sea Level Rise, and much more.

Read more...

PrepareAthon 2016 took place August 27, 2016, and offered participants activities and information focused on emergency preparedness; sustainable lifestyle options such as energy saving homes, local food, healthy lifestyles, and stormwater; and adaptation strategies such as installing solar or wind systems. Local emergency responders, including ... Read more...

A 2014 research report developed by Grosvenor quantified the resilience of the world's most important 50 cities based on two criteria: vulnerability and adaptive capability. The Resilient Cities Report collected independent data and created a scale on which to place each of the 50 cities.

Read more...