Buildings and Community Design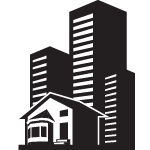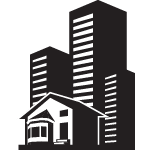 Design decisions for buildings and communities are critical to efforts to increase local and regional resiliency. Building designers — of residential, institutional, and commercial structures — should strive to incorporate passive and active survivability concepts into new and renovated structures. Community planners and developers need to incorporate concepts that increase the capacity to maintain transportation flow, strategies to handle water management, and infrastructure approaches that will withstand a variety of risks.
View the Buildings and Community Design blog, or read the latest posts below.
Our communities are constantly changing. Most changes are gradual and predictable—a new store opens on Main Street, newcomers come to town and priorities shift. But, sometimes change is abrupt, unexpected—a major natural disaster or an epidemic. How can your city or town best prepare for unanticipated change? What will help your community respond to challenges not only to bounce back, but to become stronger than ever?

Michael Crowley, senior program officer, Institute for Sustainable Communities, and ... Read more...

Rebuild by Design was conceived as a HUD competition to respond to Superstorm Sandy's devastation in the United States' northeast region. Initiated by the US Department of Housing and Urban Development and the Presidential Hurricane Sandy Rebuilding Task Force, Rebuild by Design connects the world's most talented researchers and designers with the Sandy-affected area's active businesses, policymakers and local groups to better understand how to redevelop their communities in environmentally and economically healthier ways and ... Read more...

The Resilient Design Institute (RDI) creates solutions that enable buildings and communities to survive and thrive in the face of climate change, natural disasters and other disruptions.

Visit the Resilient Design Institute at www.resilientdesign.org.

Read the Resilient Design Institute blog at www.resilientdesign.org/category/news-blogs/.

Read more...

VSBN's 18th Anniversary Celebration and Annual Meeting, "Success in Promoting Sustainable Buildings and Communities," was held June 26, 2013 at the University of Richmond's Jepson Center. Russell Perry, FAIA, LEED AP BD+C, Co-Director, Sustainable Design and Office Director, SmithGroupJJR, spoke on the Chesapeake Bay Foundation's Brock Environmental Center, the first Living Building Challenge structure in Virginia, and Scott's Run Station South, a sustainable redevelopment project ... Read more...

Virginia Commonwealth University (VCU) hosted the Energy and Sustainability Conference in January 2013. The two-day event was organized by Virginia Sustainable Building Network and James River Green Building Council. More than 800 attendees heard national leaders across business and institutional market sectors discuss how sustainability is changing their organizations and how they're adapting and leveraging sustainability to enhance their business results.

Read more...

VSBN's 17th Anniversary Celebration and Annual Meeting, "Highlighting Sustainable Community Initiatives," was held June 28, 2012 at Ducard Vineyard in Madison County, Virginia. Mary Paul Smith Jespersen, Senior Commercial Advisor of the Royal Danish Embassy, spoke about their energy self-sufficient island.

Read more...

VSBN's 5th Annual Greening Virginia Universities and Colleges Conference was held February 29, 2012, at George Mason University in Fairfax, Virginia. Highlights included Lunch Speaker Senator John Warner, Senior Advisor, Pew Project on National Security, Energy and Climate; The STARS (Sustainability Tracking Assessment and Rating System) Program for Universities; University and Community Sustainability Initiatives; and Green Policies and Operations.

Read more...

The U.S. Green Building Council (USGBC) believes we must continuously look over the horizon to foreseeable and unforeseeable crises and see what plans are on the table, what preparations need to be made and what assets are in place. And when these tragedies do occur, we need to deploy the resources and assistance to help communities recover smarter, greener and better.

Read more...

The objective of the National Institute of Standards and Technology's (NIST) Disaster Resilient Systems Program is to develop and deploy advances in measurement science to enhance the resilience of buildings and infrastructure to natural and manmade hazards.

Visit NIST's Disaster Resilient Systems Program website at www.nist.gov/el/building_materials/program_structures.cfm.

Read more...

VSBN's 16th Anniversary Celebration and Annual Meeting, "Living City Block: Creating Resilient, Highly Efficient Cities One Block at a Time," was held June 29, 2011 at the Jefferson Hotel in Richmond, Virginia. Presentations from this event are available on this website.

Read more...