Far away from the urban centers of Virginia is beautiful country – the coalfields of Southwest Virginia.  Our own mountains majesty provided a boom for the state for more than a century.  We owe the region a debt and we can repay it.  Reenergize Southwest Virginia is a brand-new effort to help this region at a time when major moves away from coal energy production is occurring across the nation.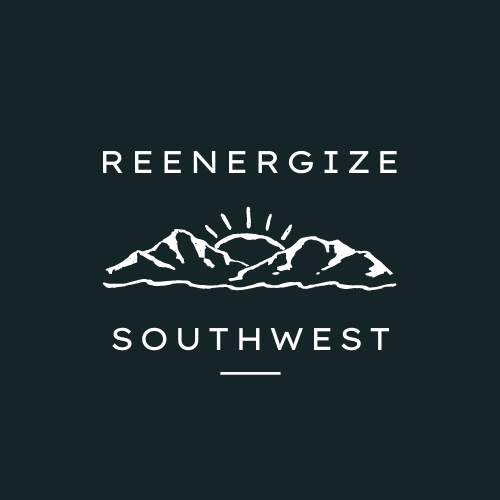 The Virginia Clean Economy Act signed into law April 2020, will move the state to clean energy by 2045-2050.  Specifically, it requires the utilities to be carbon free and most coal-fired plants to close by the end of 2024.  In addition, a state audit revealed two coal tax incentives were no longer profitable and the provisions were repealed.  The same piece of legislation also established a new interagency effort led by the Virginia Department of Mines, Minerals and Energy (DMME) to recommend how the Commonwealth can provide economic transition support to the coalfield region.  Reenergize Southwest Virginia will focus on five key strategies:
workforce redevelopment,
economic diversification,
reclamation of coal-impacted lands and brownfields,
community revitalization, and
infrastructure improvements.
"The Virginia Department of Mines, Minerals and Energy is well positioned and honored to take the lead on such an important initiative that could have a major impact on Southwest Virginians," said DMME Director John Warren. "The agency is the largest in the region and has long been involved in economic development through reclamation projects, grant programs and partnerships that have led to successes in our communities. We believe the region can remain an energy hub but also thrive through industrial and agricultural development, as well. Work on the report for the General Assembly is underway and we are grateful to the many contributions we've received from the residents as well as our stakeholder partners."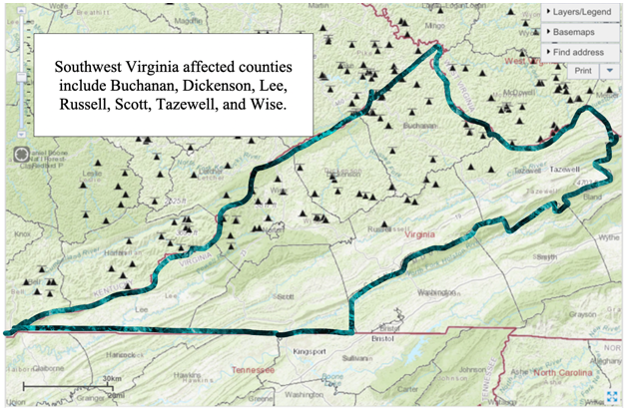 Reenergize SW Virginia is on a fast-track.  An interim report is due to the General Assembly on September 1 and a final due December 1, 2021.  DMME held three information sessions (recordings are available here) to give stakeholders a chance to provide input into the process and resulting report.  If you are interested, written input can still be emailed to reenergizeswva@dmme.virginia.gov until September 30, 2021.
Along with the region, the state bureaucracy is also going through a transformation – by October, DMME will be renamed Department of Energy and numerous governments units will fall under the new department. However, its mission to support Virginia's coalfield region will remain a key focus. Resilient Virginia looks forward to working closely with DMME on this effort.  Building economic resilience in Southwest Virginia is a critical step in a successful realignment toward clean energy for the state, and Resilient Virginia looks forward to highlighting DMME's initiatives in Virginia's coal country.
When you register for the 2021 Resilient Virginia Conference, you will learn more about economic and social resiliency initiatives taking place in Virginia's rural areas from speakers that include Anthony Flaccavento, President of the consulting firm, SCALE (Sequestering Carbon, Accelerating Local Economies) and author of Building a Healthy Economy from the Bottom Up: Harnessing Real World Experience for Transformative Change. With his 30-plus years of experience as a farmer, local economic advocate, and resilience consultant, Anthony brings to rural communities across the United States a vital perspective on grassroots-driven solutions to community challenges that range from creating new livelihoods to addressing community lifestyles.
In addition, Christine Gyovai, Principal, Dialogue + Design Associates, will speak to the roles that rural community members play in creating community transformation and resilience.  She has focused her 20-plus year career on assisting communities and organizations in Virginia and Appalachia on ways to build stronger futures through collaboration, architecture, environmental design and community planning. Dialogue+Design recently launched a podcast series – We Rise: Collective Resilience – that features rural community members from rural, coal-producing areas telling their stories about strategies to rebuild their communities using new models.
At the 2021 Resilient Virginia Conference you will also find more sessions focused on rural topics that include case studies from Virginia and regional rural communities on their approaches to dealing with severe climate impacts, ongoing challenges to farming and forestry productivity due to climate change, clean economy job creation, and how to use national and local resources as their communities work on creating pathways to resilient futures.