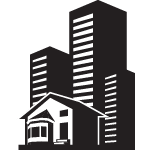 Design decisions for buildings and communities are critical to efforts to increase local and regional resiliency. Building designers — of residential, institutional, and commercial structures — should strive to incorporate passive and active survivability concepts into new and renovated structures.
Community planners and developers need to incorporate concepts that increase the capacity to maintain transportation flow, strategies to handle water management, and infrastructure approaches that will withstand a variety of risks.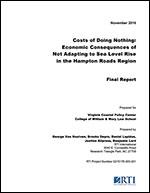 Recent studies have pointed out the economic costs of rising temperatures, increased sea levels, and extreme weather events — all factors associated with climate change impact in the Southeast United States. Costs of Doing Nothing: Economic Consequences of Not Adapting to Sea Level Rise in the Hampton Roads Region narrows down the data to the Hampton Roads area. This report looks at several scenarios for sea level rise and the economic consequences.
Read More »