Communities face increasing threats from extreme weather events and unpredictable climate patterns that exacerbate existing economic, environmental, health, and other social stresses. It is critical that communities identify, address, and prepare for these risks and challenges to survive, thrive, and become more resilient.
Resilience is the ability to identify risks and challenges and build the capacity to maintain or rapidly regain functionality and vitality in the face of these chronic stressors or severe disturbances.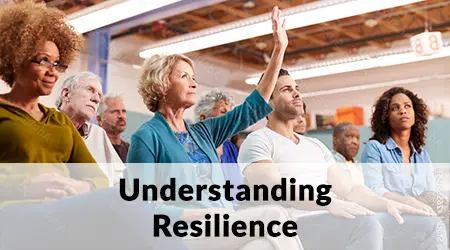 To develop resilience solutions, communities need organized processes to incorporate climate data, socio-economic considerations and innovative solutions into their planning efforts. A Resilience Plan is one way to do this.
Resilience plans provide a roadmap for communities to strengthen physical and societal infrastructure.
A well-developed and implemented resilience plan will ensure that communities can continue to function and thrive in the face of short- and long-term challenges.
In the short term, resiliency strategies can provide communities with tools for bouncing back more quickly from extreme weather or other high-impact events.
For the long term, resiliency planning provides communities with the ability to adapt and thrive despite changing environmental, social, and economic conditions.